Microblading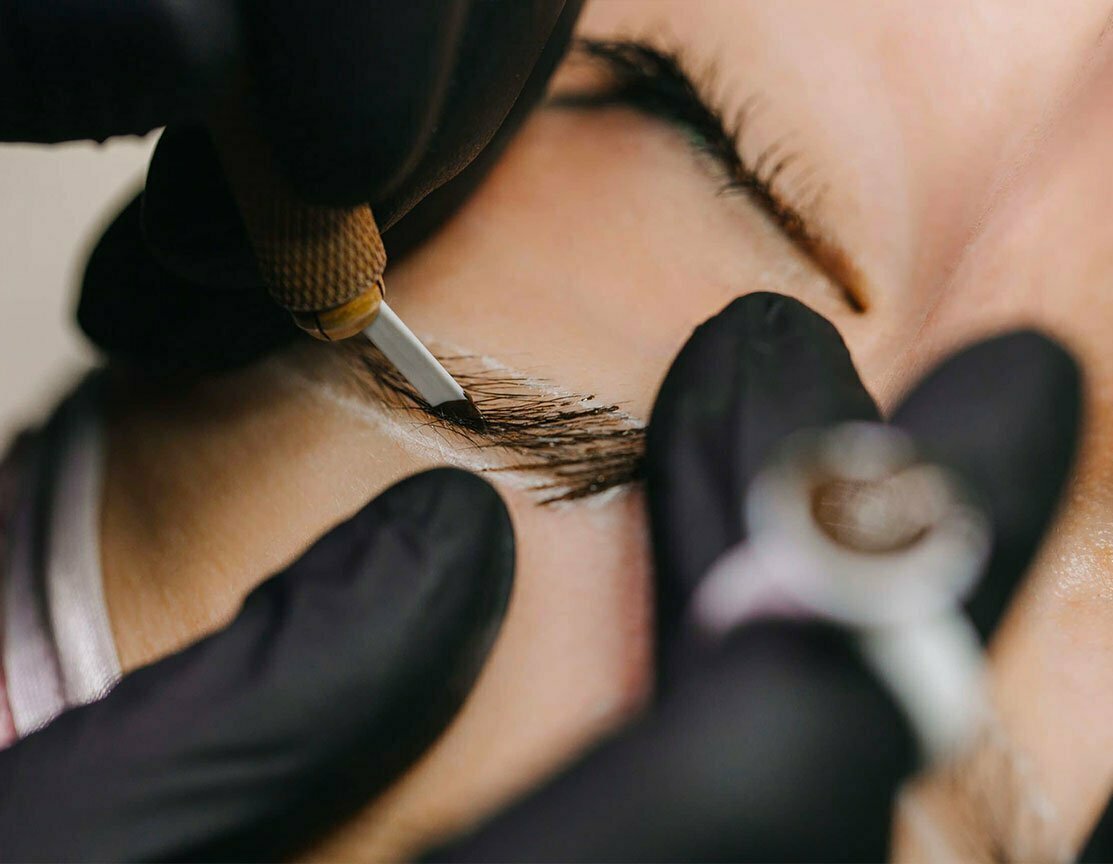 Microblading or eyebrow embroidery is a semi-permanent makeup procedure that is less invasive than traditional cosmetic tattooing. Lasting approximately 1-3 years, depending on skin type and skincare routine, microblading is done using a hand tool with ultra-fine needles, which means individual hair strokes can be etched into the skin, to give an incredibly natural and realistic look.
For those who are looking to reconstruct a lost brow, to enhance their brows or have little to no brows, microblading in the ideal choice. The pigments used are chosen to match the natural or desired brow colour with skin tone taken into consideration. The results are beautiful, natural-looking, full eyebrows that you'll be proud of.
ombre brows
Similar to microblading, microshading also uses a semi-permanent tattoo process which produces more of a makeup, or powdered look. Microshading is the perfect brow option for those with sensitive skin as it uses a soft, semi-permanent natural shading process to fill in the gaps within the brows.
Both of these treatments can be combined to achieve the desired effect, with bespoke shape and colour consultation.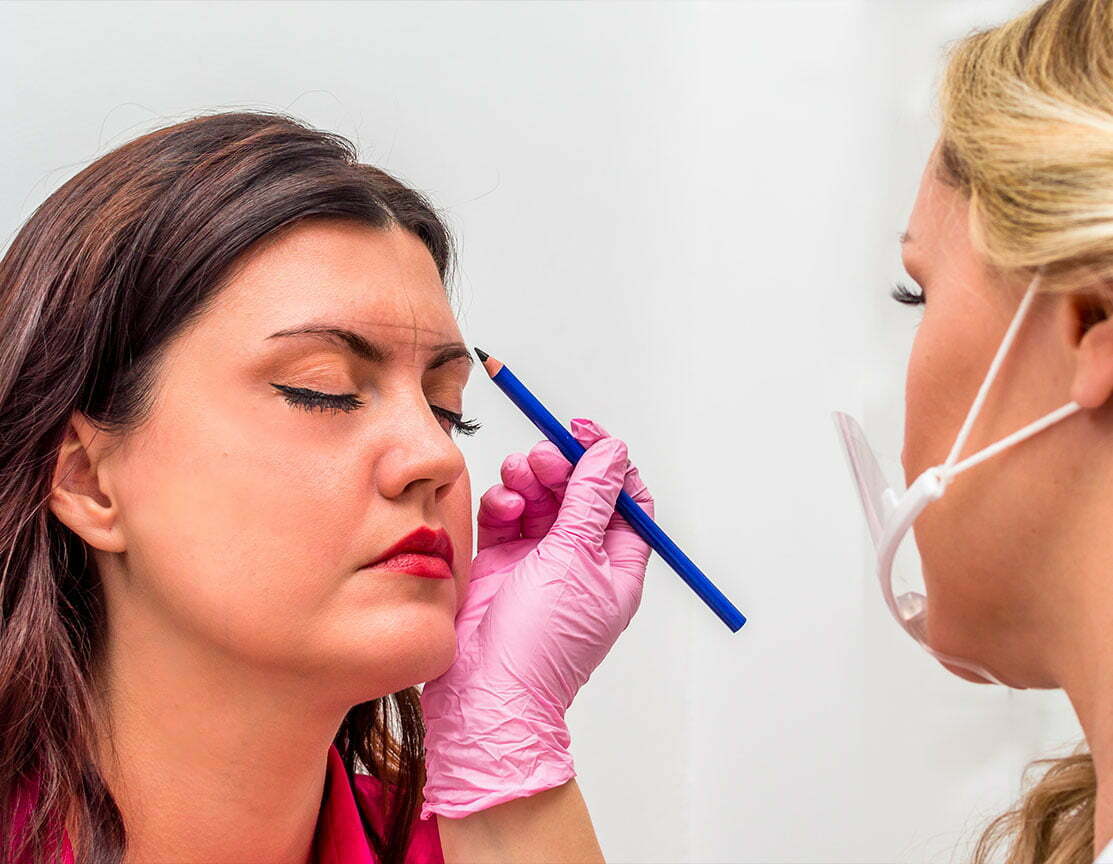 Eyeliner
Our eyeliner treatment is popular with men and women as it mimics the effects of eyeliner to create a semi-permanent makeup. Using thin and tiny eyelash strokes and implanting natural pigments in the lash line additional colour can be added for soft natural eyeliner or a bold dramatic butterfly wing effect.
Permanent Lip Liner and Lip Colour
Permanent lip liner and colour helps lips appear more defined without surgery or fillers and restores colour to lips that are too pale. The perfect choice for women or men the permanent lip liner eliminates daily use of pencils to outline, fill-in or reshape lip borders and decreases the need to reapply lipstick or lip gloss. Lip tattooing helps correct and balance the symmetry of lips that are uneven, too thin, too thick, or scarred. It can also enhance the natural colour and shape of "perfect" lips.
Lip Shape, Design and Colour
Lips are an important facial beauty feature as they help show emotions during a smile and "frame" a person's teeth to show attractiveness. Well shaped and balanced lips align with the centre of a person's face and have even sides. The upper lip and lower lip should match and should be equally proportioned. A flattering Cupid's bow, the top "points of the upper lip", is one that is not too flat, pointy, or rounded.
Scalp and Density
Scalp Pigmentation also known as SPM is the art of creating tiny micro dots into the scalp. These micro hairlike follicles give the illusion of a shaved or short hairs or add density to thinning hair. A variation of tones can be used to create desired effect and suit all skin types.
TREATMENT
PRICE
Micro-blading / shading for eyebrows
£ 350.00
Micro-blading /shading top up for eyebrows
£ 175.00
Micro-blading & Micro-shading combined
(2 hours)
£ 375.00
Micro-blading & Micro-shading combined
top up (1hour)
£ 180.00
Semi Permanent Eyeliner Top and Bottom
£ 350.00
Semi Permanent Eyeliner Top and Bottom
top up
£ 175.00
TREATMENT
PRICE
Semi Permanent Eyeliner Top or Bottom
£ 300.00
Semi Permanent Eyeliner Top or Bottom
top up
£ 150.00
Semi Permanent Full Lip Colour
£ 400.00
Semi Permanent Full Lip Colour
top up
£ 250.00
Beauty Spot (includes top up)
£ 100.00
Scalp Micro-Pigmentation
(upon consultation)